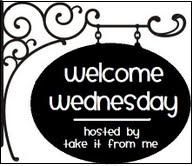 Lately, my post have been a little scattered. My kids have been really busy over the summer vacation. I am now starting to get my son ready to start kindergarten (which I am not looking forward to) :( I have already started buying school clothes and watching for school supplies.
I currently have 2 giveaways going on right now! The first is for
Ecover's All Purpose Cleaner
. Ecover is an eco friendly cleaner, that has an amazing fresh lemon smell! The second one is for
Popcicle
and I will be picking 5 winners!
I posted a new recipe this week. My family has been trying to eat more vegetarian meals, so check out the
Cheesy Oatmeal Burgers
.