>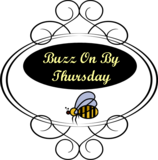 Welcome everyone visiting from Keepin Company and Buzz on By Thursday! I currently have 3 giveaways
1. Win a
Top from Alight.com
2. Win a bottle of
Ecover All Purpose Cleaner
3. 5 Winners will win a coupon for
Popcicles
and the National Geographic Big Book of Fun.
My family and I have been trying to eat more vegetarian meals. check out my
Cheesy Oat Burgers
recipe.
The school year will soon be starting. My family is participating in the Green My LunchBox project. The average school lunch generates 67 pounds of waste during one school year (EPA.gov). We are pledging to pack
waste free lunches
.
Check out my post for
Thursday Thunk.
Fun Q/A meme.
Thanks for visiting!