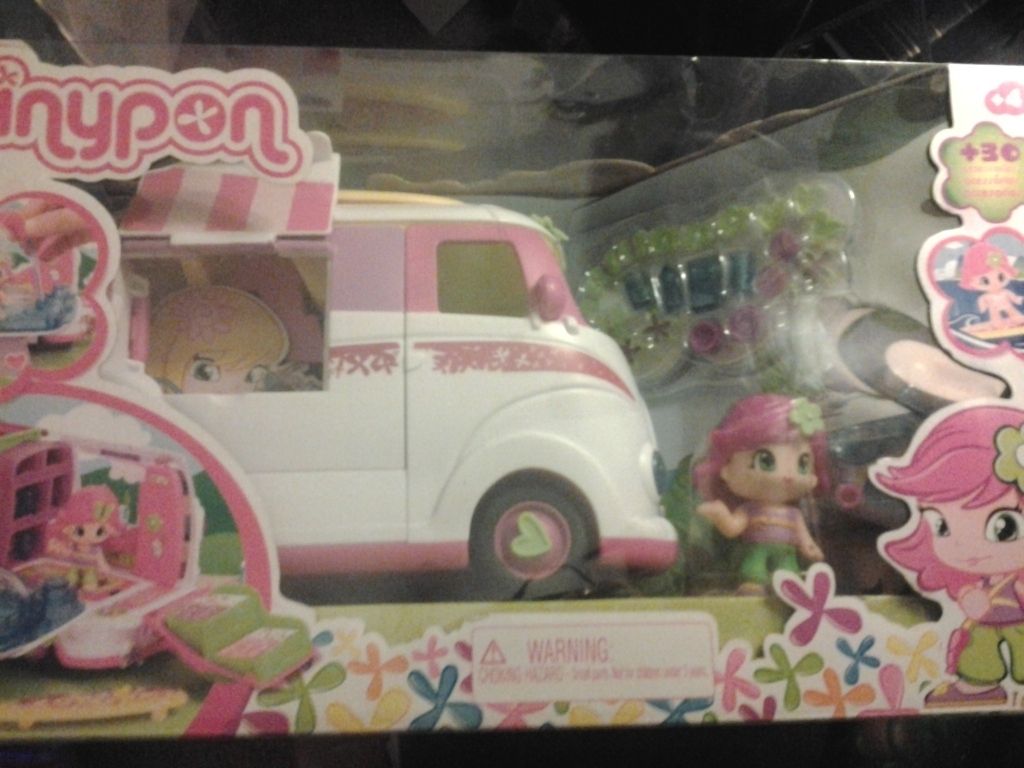 I recently had the opportunity to host a
Pinypon
Party sponsored by
Mommy Parties
. My daughter was thrilled when we received the HUGE box of goodies. We received 2 Pinypon Caravans, 12 Pinypon dolls, and 2 Nenuco Newborn Baby dolls.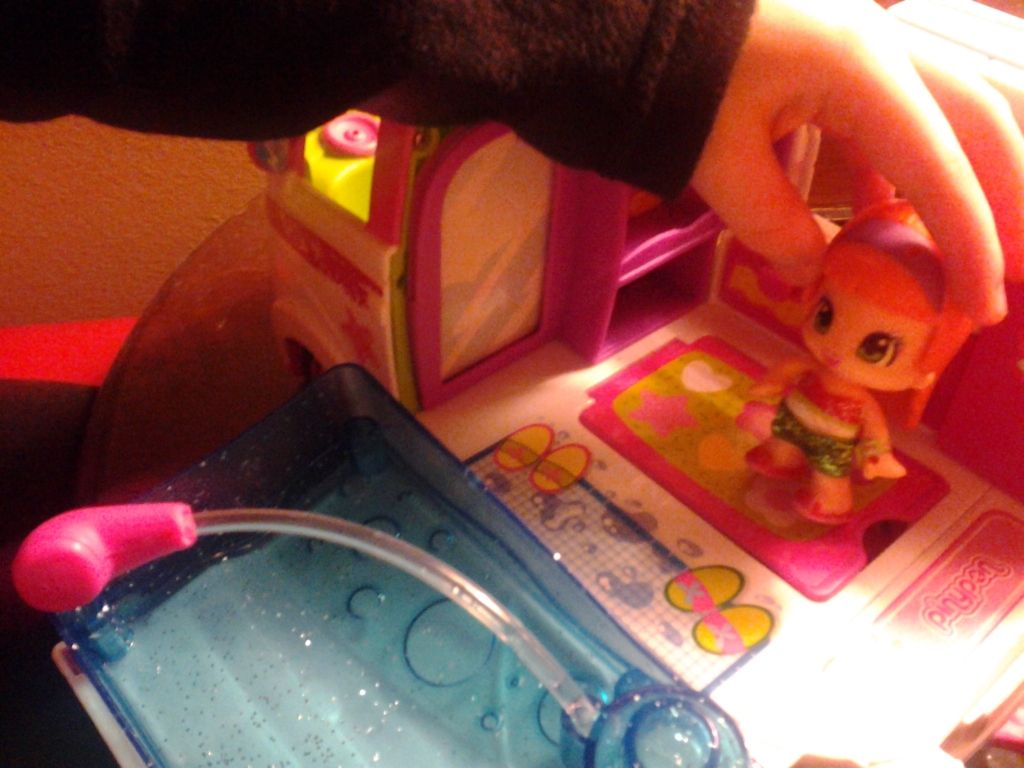 We included our Pinypon party in with my daughter's birthday celebration. This year, we hosted 6 girls ages 4-7. They had a wonderful time eating cake and ice cream, then playtime. We started out with a Pinypon scavenger hunt. When the girls found a card, they could turn it in to receive their own Pinypon. Once all of the girls had their own doll, playtime was on. One thing that I noticed the girls really enjoyed was mixing and matching the different Pinypon parts to create a new girl.
The caravan includes several features of play with the shower, small boat, surf boards, and my daughter said it was also an ice cream truck. The girls loved the water feature in the caravan. The little shower works so Pinypons could enjoy some water fun.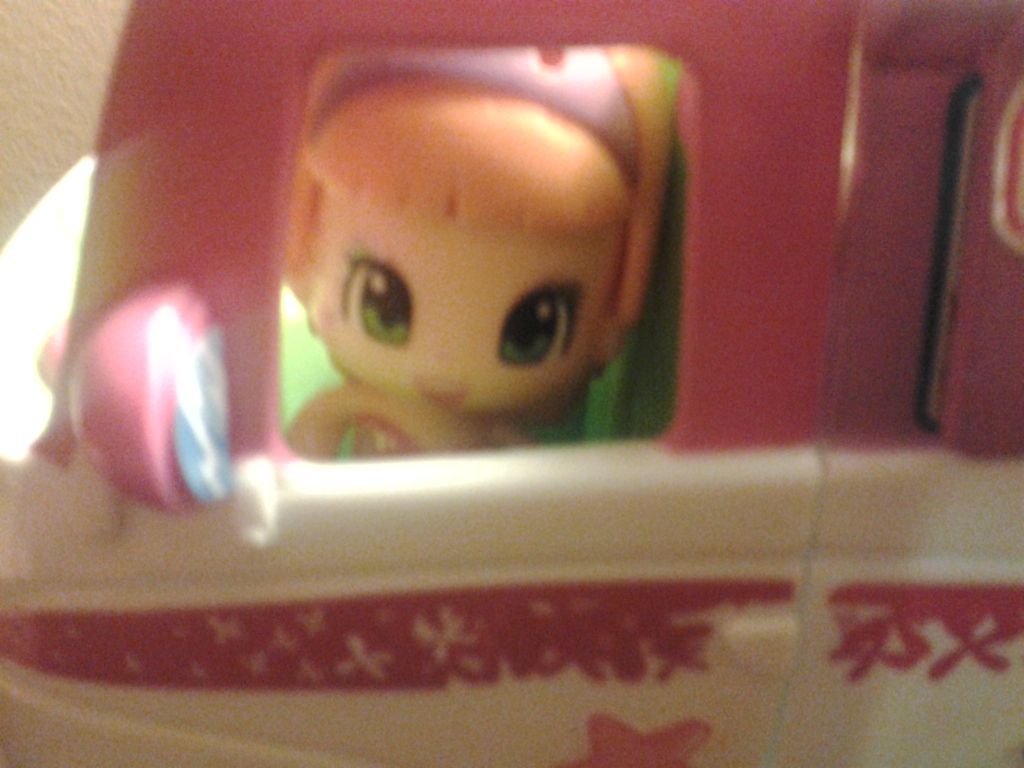 The only downside to these adorable little dolls is the amount of small parts. Since we have a 9 month old, they posed a major choking hazard. I gave the girls a container to keep all of the parts in and made sure they were all picked up when they finished.
The Newborn baby was also a big hit. I heard a lot of giggles after giving the baby a bottle.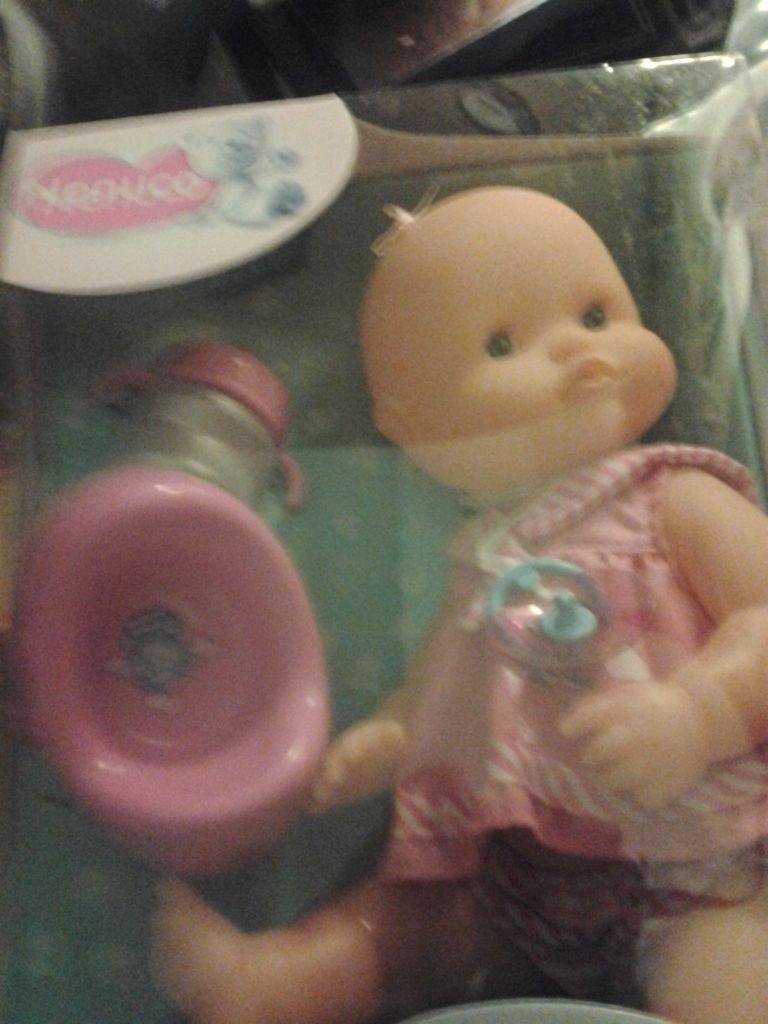 Overall, the girls had a wonderful time playing together. Each left with their own Pinypon and goodie bag and one lucky girl got to take home a caravan as well. In the spirit of Thanksgiving, my daughter and I decided that we would give the other baby doll to Toys for Tots. We are lucky to have these types of opportunities and wanted to share.
Pinypons would make great gifts or stocking stuffers for this holiday season.
To find out more about Pinypon, you can find them on
Facebook
and
Twitter.
To find out more about Nenuco, visit their
website
or you can find them on
Facebook
or
Twitter
.
I received sample products from Pinypon and Nenuco through Mommy Parties for the purpose of this review. I did not receive any monetary compensation for this post. All opinions expressed in this post are my own.