These are my pictures for the Sunday Scavenger Hunt. If you want to join in on the fun, visit
Ramblings and Photos: Sunday Scavenger Hunt.
hot, hot, hot- This picture and the next one are from a hot air balloon festival we went to on Memorial Day. In the South this year we have totally skipped Spring and just went straight into Summer. It was miserably warm watching the balloons.
finding form- I am not sure that this really fits this prompt, but I just love the look of all the balloons inflating.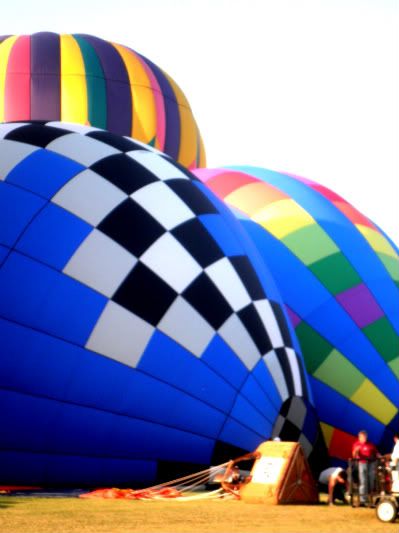 front page news - I rarely buy a newspapers anymore, so this is an older photo and not really even front page news.
chores- This one might stretch it a little. But, grocery shopping can be a chore. Although it is hard to beat going to a great farmer's market on a Saturdays.
beads- beads of water on an ice cold soda. The perfect thing for a hot day.