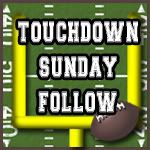 Now when you think tailgating foods, you don't necessarily think vegetarian. We almost always think of filling up the grill with burgers, ribs, and chicken. I have a few recipe ideas that will help you incorporate more vegetarian recipes into your tailgating menus.
Chips and dip are one of the easiest ways incorporate vegetarian dishes: hummus, guacamole, spinach/artichoke, salsa, or tzatziki are all vegetarian friendly.
Tzatziki Sauce:
1 container (6 oz.) Greek style plain yogurt
1/4 c chopped cucumber
2 tbsp. chopped red onion
2 tbsp. chopped fresh dill or 1 tsp. dried dill
2 tsp. fresh lemon juice
Mix all of the ingredients together. I like to let mine chill for about an hour before serving. But, you could mix and serve. You can use this sauce on burgers, gyros, or just as a dip with fresh vegetables or crackers.
I always like to prepare with a small Crudité platter. Celery and carrot sticks are a most have, if you are serving wings. You will also need lettuce, tomatoes, and onions for those burgers. Add some cucumbers, broccoli, zucchini or squash, and bell peppers. These will add some color and variety, along with a few more options for your vegetarian tailgaters. If you are grilling, grill up some of the vegetables to make veggie nachos or quesadillas.
Don't forget to pick up some portabello mushrooms. Brush with some olive oil, season with a little salt and pepper. Grill until tender. These make great veggie burgers!
Prepare some salads as a side dish.
The 4 Ingredient Vegan
has a wonderful Fiesta Rice Salad. This is one of my favorite salads, it is easy to prepare ahead of time, and travels well.
Fiesta Rice Salad
1 3/4 cups water
1/2 cup brown rice
1 cup frozen corn kernals
1 can (15oz.) black beans, rinsed and drained
1 cup cilantro salsa
Pour 1 1/4 cups of the water into a small saucepan. Add the rice. Bring to a boil over medium-high heat. Turn the heat down to low, cover and cook for about 45 minutes, or until the water is absorbed. Transfer to a large bowl. Set aside to cool
Combine the corn and the remaining 1/2 cup of water in a small saucepan. Bring to a boil over medium high heat. Turn the heat down to low, cover and cook for about 5 minutes, or until corn is tender. Drain. Add the corn and black beans to the rice. Stir until evenly combined. Let cool to room temperature. Add the salsa just before serving. Stir until all the ingredients are evenly coated.
If you can not find cilantro salsa, use your favorite salsa plus 1/3 cup of chopped cilantro.
Happy Tailgating!