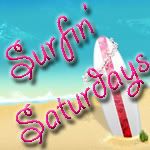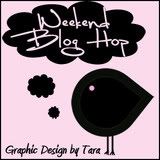 Welcome Weekend Hoppers! This week has been a crazy one. I haven't had the opportunity post much this week, so I am trying to make for it today.
Last night, we hosted a
Star Wars : The Clone Wars season premiere party
. I think everyone had a great time. Please check out that post. Lots of great pictures.
I am also trying to start a small Etsy store with
hand painted clothing and shoes
. So I have a couple of posts about that up as well.
Thanks for stopping by and have a great weekend.