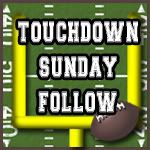 Alright, so you have stuffed yourself on all of the wonderful food while tailgating. Your BBQ nachos and hot wings have put you into a near food coma, but you still want something a little sweet.
For tailgating desserts, I love to serve things like brownies or cupcakes. Why? They are easy to make, compact, and easy to travel with.
I recently found 2 amazing brownie recipes in the
Betty Crocker
Fall Baking
book. I can't resist those little books sitting by the check out in the grocery store. I really love the ones about holiday baking. This one is well worth it! There are some great ideas for Halloween.
The
Ultimate Turtle Brownie
is awesome. It has gooey carmel, salty pecans, and chocolate!
1 Box Betty Crocker Brownie mix
water, vegetable oil, and egg called for on brownie mix package.
36 caramels, unwrapped
3 tablespoons of whipping cream
1 1/3 cups semisweet chocolate chunks
2/3 cups chopped pecans
1. Heat oven to 350 degrees. Spray bottom and sides of 9 inch square pan with baking spray with flour. Make brownie batter as directed on box, using water, oil, and egg. Spread half of the batter in the pan. Bake for 18 minutes.
2. Meanwhile, in a large microwave safe bowl, microwave caramels and whipping cream uncovered on high for 2-3 minutes. stirring occasionally, until smooth.
3. Pour caramel over partially baked brownies; spread to within 1/4 inch of the edge. Sprinkle with 2/3 cup of chocolate chunks and 1/3 cup pecans. Drop the remaining brownie batter by small spoonfuls onto caramel layer. Sprinkle with remaining 2/3 cup chocolate chunks and 1/3 cup pecans.
4. Bake 34-37 minutes longer or until center is almost set. Cool 1 hour. Cover, refrigerate 1 hour. Cut into 6 rows by 4 rows. Store covered and serve at room temperature.
I made these brownies on Friday for a party we were hosting. They were devoured. Give them a try, you will not be disappointed.