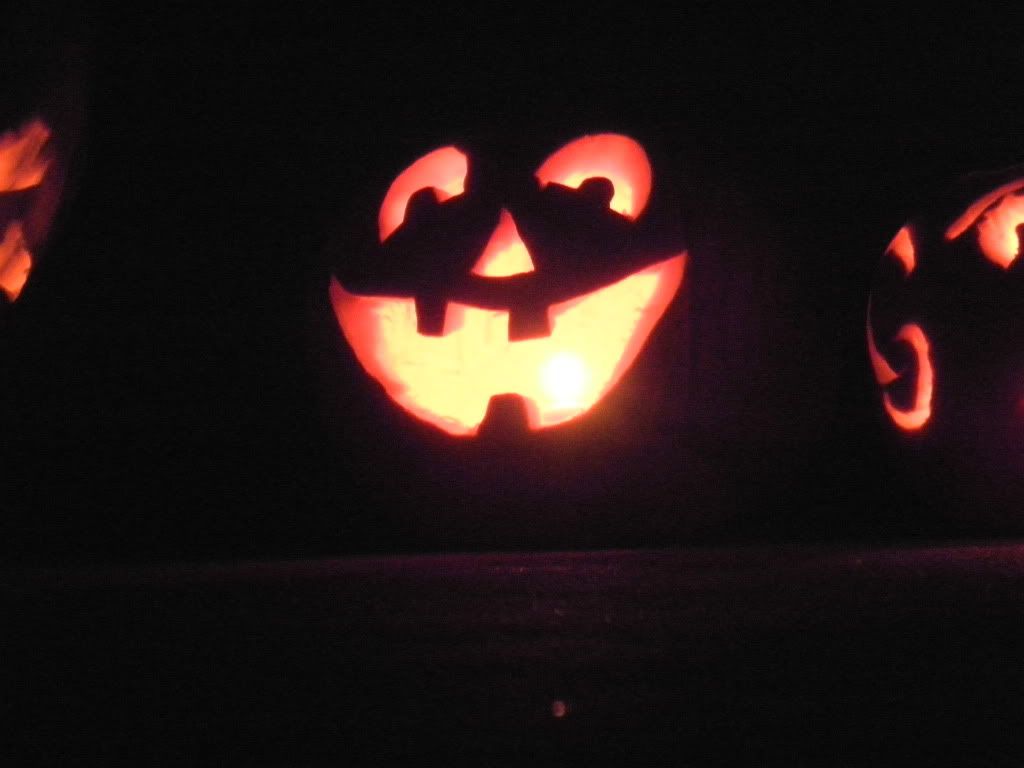 This is one of our pumpkins from last year. For the pumpkin carving overachievers,
Babble.com has a great
gallery
of 14 amazing carved pumpkins. I feel really happy if I get 3 triangles and a mouth carved into our pumpkins. The pumpkins they are featuring, some are truly works of art.