I have been away from participating in the scavenger hunt for a while. A few of the pictures are newer and some are from earlier this year. I am hoping that next week, I will have some brand new pictures.
Cracked- Well, my cracked photo is a stretch. I saw this last week when we were at the flea market. I "cracked" up when I saw them. I am just curious what full price was.
Fallen- A fallen potato chip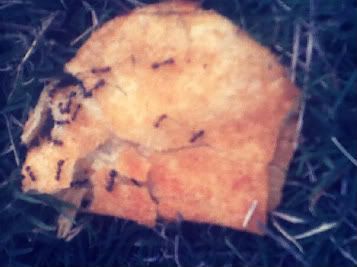 Bokeh- Not the greatest example.
Ordinary Color-
Fence-